Watch: angry football fan throws dog at referee
Comments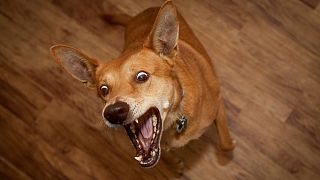 A football fan who threw a dog at a referee after his team conceded a free-kick is facing an animal cruelty charge.
The unnamed hooligan, a 50-year-old local, snatched the animal from another supporter's arms and hurled it at the official, who was stood below the stands in Olula del Rio in Almeria, south east Spain.
But, seeing the pooch flying through the air, the referee managed to dodge it and it landed on the concrete instead.
The dog's owner reacted by attacking the fan, forcing police to intervene to stop the fight as the injured mutt crawled off the pitch.
"It must have flown about 15 feet through the air. The referee dodged it but it landed on concrete near the pitch and at first we thought it was dead. Luckily it picked itself up and limped off the pitch.
"The owner, who was with his wife, was furious and laid into him with several punches before the police intervened."
The dog-thrower is facing an animal cruelty charge for his actions.
CC BY Flickr/eschipul