Urgent search for "Black Widow" terrorists in Sochi
Comments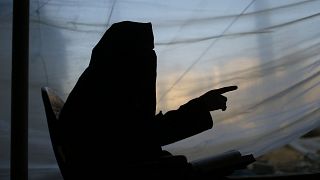 According to several US news channels, Russian police are searching for four women they suspect of planning suicide bomb attacks at the Sochi Winter Olympic Games.
The website BlogSochi has published the wanted poster of 22-year old Ruzanna Ibragimova, also known as Salima, who is the widow of a militant reportedly killed in a shootout with police last year in Dagestan.
However, the FSB, Russia's domestic intelligence service and the main successor of the KGB, has declined to confirm the information, saying "no wanted posters were given to the police". Vladimir Luzenko, the former head of the KGB department against terrorism, suggested that foreign journalists were blowing things out of proportion.
Russian President Vladimir Putin recently commented on the Winter Games, assuring "our country will make the Olympics safe for its guests and participants". Despite this assertion, a video threat was posted online on Monday by two men claiming to be from the Islamic militant group Vilyat Dagestan.
In a warning directed at the Russian president the men said: "We have prepared a present for you and all tourists who'll come over, so if you will hold the Olympics you'll get a present from us for the Muslim blood that's been spilled."