12 people die in Aegean Sea boat tragedy
Comments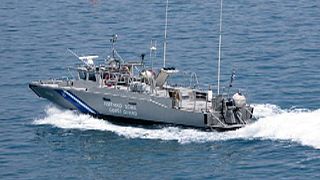 Nine children and three women drowned on Monday when the fishing boat carrying them capsized in the dark off the island of Farmakonisi in Greece.
The nautical accident occurred when a Coast Guard vessel tried to tow the fishing boat to shore. Reports suggest that two people on the boat then fell or dived into the sea, prompting the remaining passengers to rush to one side of the boat, which caused it to overturn.
The Coast Guard rescued 16 people from the water who were transferred to Leros for medical treatment.
The fishing boat carrying the migrants was spotted around 1.5 nautical miles from Farmakonisi on Monday morning. The boat was immobilized due to suspected mechanical failure.
Lifeguard boats and a Super Puma helicopter have collected the bodies of the 12 people from the water.