2 Saudi women arrested for driving
Comments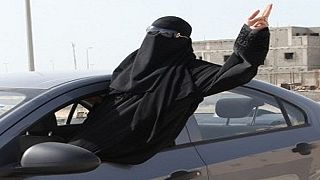 Two Saudi women have been detained by police for driving a car in the country's capital Riyadh and for refusing to call their male custodians to take them home.
The women, Azza Al Shamsi and Baria Al Zubaidi, were spotted by the police as they drove the car near a shopping complex. Azza was behind the wheel, while Baria filmed the incident.
When the authorities took the pair to the police station the women refused to call their male relatives, as is custom in Saudi Arabia. According to Saudi news site Khabar 24, Azza and Baria argued that they were legally responsible for their own acts and they did not need custodianship.
Sources cited by the site claim the women seemed to want to be detained in an effort to prove their right to drive.
Although no law bans women from driving in Saudi Arabia, they are not issued licenses. Usually any women caught driving are allowed to go home after they sign a pledge not to drive again.
News of Azza's and Baria's decision has sparked a new online debate on the issue and points to the widening chasm between those who support and oppose women driving in the kingdom.
Source: Gulfnews.com