Iceland's first ever casualty of a police shooting
Comments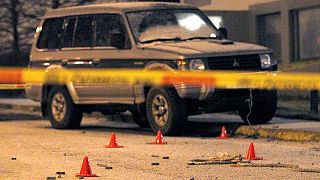 A gunman has died of his wounds after a shootout with police in a suburb of Reykjavík on Monday morning, reportedly becoming the first person in Iceland to be killed by a bullet shot by a police officer.
According to an Icelandic news agency, an armed man in his fifties had been making threats to his neighbours, prompting police to evacuate the apartment building where he lived.
Shortly after 05:00 am local time the man started to fire shots from a window. Police returned fire. According to eyewitnesses, some sort of smoke bomb was thrown into the apartment through a broken window. Armed police entered the apartment of the gunman at around 06:00 am and the man was shot in the process. He was taken out in a stretcher and taken to hospital before being pronounced dead.
Icelandic police chiefs say two officers were wounded in the operation, but not seriously. The police weapons used in the operation will be used in the investigation of the case by the special prosecutor.