NASA sends student-made satellite to space
Comments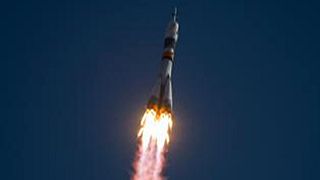 NASA's Minotaur 1 rocket has made history after carrying the first satellite designed and built by high school students into space.
The nano-satellite blasted off alongside the latest smartphone-enabled PhoneSat 2.4. The two hitched a ride on a rocket that launched from Virginia on Tuesday night, along with 27 other small satellites.
The tiny device, called TJ3Sat, was made functional by students at Thomas Jefferson High School for Science and Technology.
For nearly seven years, more than 50 students worked hard to develop the nano-satellite which weighs just 0.89 kilograms. It was primarily made out of smartphone parts, such as high definition cameras, processors and GPS systems.
"It used to be that kids growing up wanted to be an astronaut. I think we might be seeing kids saying, what they want to do is build a spacecraft. The idea here is that they really can do that," Andrew Petro, programme executive for small spacecraft technology at
NASA
, said in a statement.
"They can get together with a few other people to build and fly a spacecraft. Some students coming out of college as new hires have already built and flown a satellite . . . that's a whole new notion, one that was not possible even 10 years ago" Petro added.
Watch the video of the launch
Watch the video of the TJ3SAT project