Malala's book banned by Pakistan private schools
Comments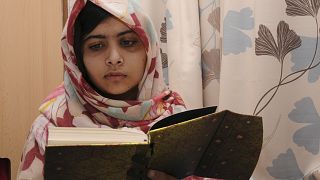 Copies of the book I am Malala, written by the teenage girl seriously injured after being shot by the Taliban in 2012, have been banned by Pakistani private school authorities.
Kashif Mirza, chief of the All Pakistan Private Schools Federation, stated that the book contains anti-Islamic and anti-Pakistani content.
Private schools in Pakistan are not allowed to include I am Malala in their libraries. Malala is thought by education officials in the country to be a figure "promoted by Western powers for their own interests".
Pakistani officials believe Malala's book does not show appropriate respect for the Prophet Muhammad. I am Malala is also regarded as a book that portrays novelist Salman Rushdie in a positive light.
Rushdie is accused by Pakistani extremists of blasphemy for his 1980s book The Satanic Verses.