Pakistan Taliban scrap peace talks after electing new chief Mullah Fazlullah
Comments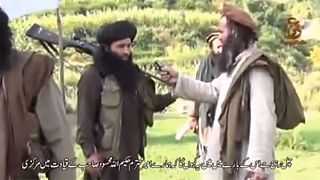 The Pakistani Taliban has rejected further peace talks with the government – just hours after electing a new leader.
Mullah Fazlullah, whose men shot schoolgirl Malala Yousafzai last year, was installed as the group's new chief on Wednesday.
It comes after the previous leader – or ameer – Hakimullah Mehsud was killed in a US drone strike last week.
Taliban spokesman Shahidullah Shahid, speaking after the election, said: "There will be no more talks as Mullah Fazlullah is already against negotiations with the Pakistan government."
Nicknamed Mullah Radio for his fiery Islamist radio broadcasts in Swat valley, Fazlullah is considered hardline even within the Pakistani Taliban movement itself.
The Pakistan government in 2009 launched a military operation and expelled his fighters from the Swat valley, where he had been chief Taliban commander. He fled across the border to Afghanistan and is now believed to be in Nuristan province.
His men shot and wounded Yousafzai last year because of her campaign to promote education among women in Swat, one of Pakistan's most conservative areas.
[Photo credit: YouTube/farrahnaz25]