Harvard study suggests drinking coffee can halve suicide risk
Comments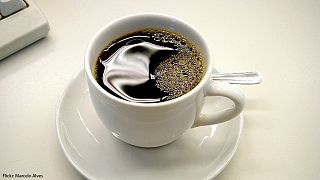 A Harvard study has concluded that drinking several cups of coffee a day can reduce the risk of suicide in both men and women.
The study, which was published in the World Journal of Biological Psychiatry, reviewed data from three large-scale US studies. The research compared the suicide rate among adults who drank between 2 and 4 caffeinated cups of coffee a day, those who drank much less coffee a day, non-coffee drinkers and those who drank decaffeinated coffee.
Covering around 200,000 participants over 16 years, the investigation found that the risk of suicide was 50 percent less for those consuming up to 400mg of caffeine a day.
Michel Lucas, one of the lead researchers from the Department of Nutrition at the Harvard School of Public Health, said: "Unlike previous investigations, we were able to assess association of consumption of caffeinated and non-caffeinated beverages, and we identify caffeine as the most likely candidate of any putative protective effect of coffee."
It is believed that caffeine has an effect on neurotransmitters and boosts the production of serotonin, dopamine and noradrenaline, which work as mild antidepressants. In the past, other studies have found that coffee reduced depression in women but this is the first research to look into the link between caffeine and incidents of suicide.
Despite the positive results scientists are still advising moderation: "Overall, our results suggest that there is little further benefit for consumption above two to three cups/day or 400 mg of caffeine/day." They explained that although their own data for drinkers of large quantities of coffee was not extensive enough for significant results, other studies had found that suicide rates were higher in those drinking between 8 and 9 cups a day.