Back in the Day: Kim Jong-il takes control in North Korea
Comments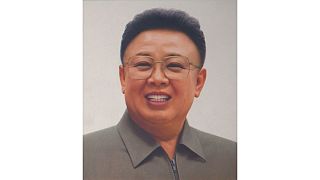 July 8, 1994. Kim Jong-il succeeds his father Kim Il-sung as the Supreme Leader of The Democratic People's Republic of Korea. He also becomes the president of the National Defence Commission. Initially, he came to power as part of a triumvirate but in 1998 he amended the North Korean constitution, making himself the "supreme leader" of North Korea.
Kim Jong-il inherited from his father a dictatorship that was already being criticised around the world for its cruelty and human rights record. Kim perpetuated, and arguably aggravated North Korea's domestic situation and foreign affairs, establishing himself, as his father had done before him, as the centre of a personality cult. Human Rights Watch said of North korea in 2004 that "virtually every aspect of political, social, and economic life is controlled by the government."
Kim Jong-il died from a heart attack in 2011, to be succeeded by his son, Kim Jong-un.
*Also on July 8:*Hero of the French Resistance Jean Moulin dies in a train to Germany of injuries sustained during his weeks of torture at the hands of the Gestapo (1943); The United States Air Force accepts its first female recruits in a program called Women's Air Force (WAF) (1948); Germany wins the FIFA World Cup for the third time (1990)
Born on July 8: Jean de la Fontaine (1621), John D Rockefeller (1839), Louis Jordan (1908), Tzipi Livni (1958), Beck (1970).