Is Kim Jong-un making a surprise visit to Beijing?
Comments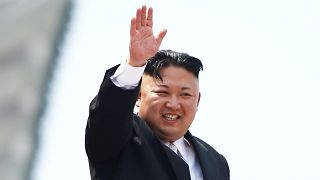 Speculation was mounting Tuesday that a high-level North Korean official who arrived unexpectedly in Beijing amidst high security was Supreme Leader Kim Jong-un.
Japanese media first claimed that Kim had arrived in China by train via the northeastern border city of Dandong.
Nippon TV, a Japanese television network, aired images of a train arriving Monday which looked like one used by the leader's predecessor Kim Jong Il in 2011.
Bloomberg, citing three unidentified sources, also reported that Kim was in Beijing.
Neither China nor North Korea has made an official statement on the matter.
A senior US official who follows North Korea closely said the available evidence suggested that Kim had travelled to Beijing to meet Chinese President Xi Jinping, but stressed that had not yet been confirmed.
It would mark Kim's first trip outside the isolated country since he took power 2011.
The unconfirmed visit also comes ahead of a potential summit with President Donald Trump.
South Korea said it did not know the official's identity but was closely watching events.
"The presidential Blue House is watching things in Beijing very closely while keeping all possibilities open," said a senior official in Seoul, who spoke on condition of anonymity.