Crowds in Tahrir: a question of perspective
Comments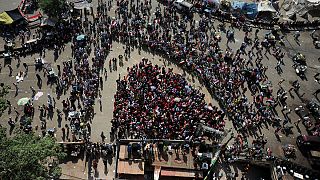 How do you make a small gathering appear like a crowded throng?
These pictures were purportedly taken in Cairo's Tahrir Square after the swearing-in ceremony of Egypt's new interim president, Adli Mansour.
According to the pictures' metadata, the picture of what appears to be a crowded Tahrir Square (top) was taken at 15:12.
The two other pictures (middle and bottom) were taken at 15:20. In these last two, with photographers, cameramen, journalists and curious onlookers surrounding a group of people that bears little resemblance to the throng of people in picture one. In fact, Tahrir Square seems almost empty.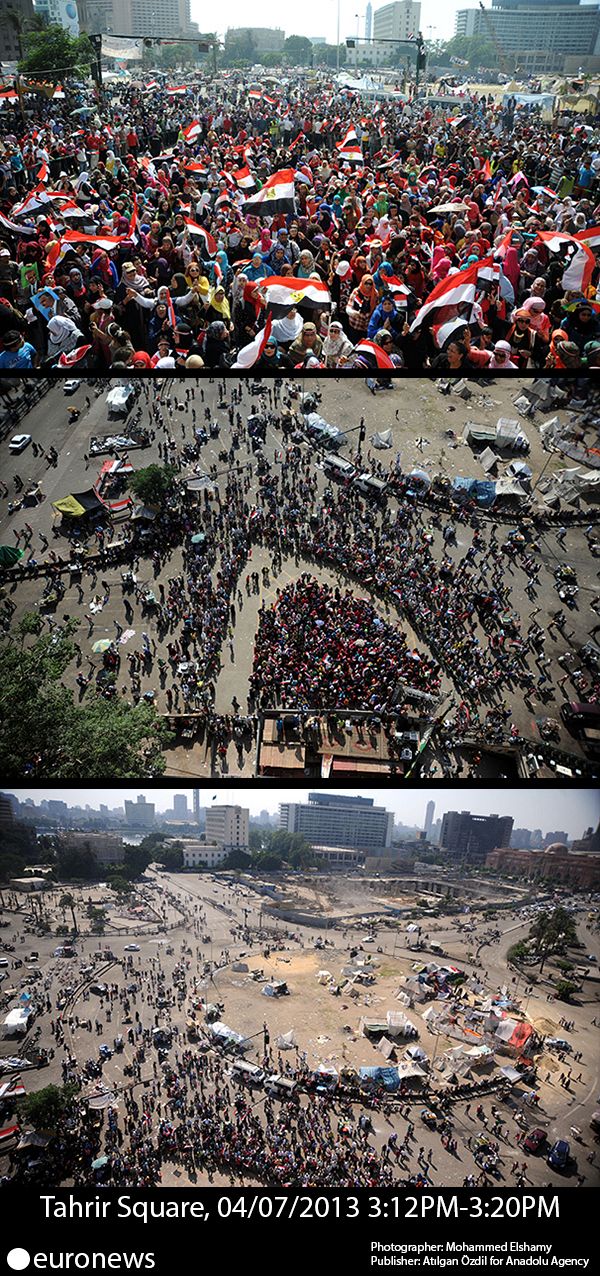 With the correct camera angles and a telephoto lens, the untrained eye may perhaps get the false impression that there is a huge crowd on the square, cheering on the newly-instated President Mansour. In reality, the celebrations were perhaps not all that the photographers, or their superiors, wanted viewers to believe.
Proof that things are not always as they seem.