3rd July: Karl Benz releases the first car
Comments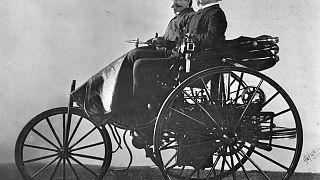 July 3, 1886: Karl Benz officially unveils the Benz Patent Motorwagen, the first vehicle meant to be propelled by an engine.
Ten years after developing a proper engine, Karl Benz took a step forward by designing the vehicle this very same engine would propel. Though it was originally meant to be a four-wheel design, the tricycle aspect helped taking care of the steering management. First demonstrated on the 3rd July 1886 in Mannheim, Germany, it shared many common points with the modern auto mobile that we know today, such as its frame, gas-powered engine, a water heater and electrical light system.
Also on July 3:
1884: Dow Jones and Company publishes its first stock average
1962: the Algerian War of Independence against the French ends. The complex conflict was characterised by guerilla warfare, terrorism and the use of torture, and led to the independence of Algeria and the eventual collapse of the French Fourth Republic.
2005: same-sex marriage in Spain becomes legal, making Spain the third country in the world to allow same-sex couples to marry, after the Netherlands and Belgium, and 17 days ahead of Canada.
Born on July 3:
1883: Franz Kafka, Czech-German writer. Often considered one of the most influential authors of the 20th century, his works include "Die Verwandlung" ("The Metamorphosis"), Der Process (The Trial), and Das Schloss (The Castle).
1962: Tom Cruise, American actor, writer, director and producer. Best known for his role as secret agent Ethan Hunt in the Mission Impossible film series.
1971: Julian Assange, Australian journalist, publisher, and activist. Best known as the founder of WikiLeaks, which publishes submissions of secret information, news leaks and classified media from anonymous news sources and whistleblowers.