US boosts power aid to Africa in 5.4 billion euro deal
Comments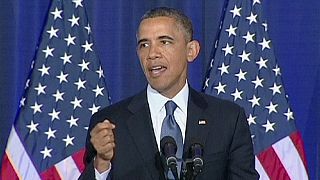 US President Barack Obama says his government will provide nearly 5.4 billion euros over the next five years to help combat power blackouts in sub-Saharan Africa.
Obama made the announcement about the financial aid programme, officially named Power Africa, during his trip to South Africa, the continent's biggest economy. The US president is visiting the country as part of his three-nation trip that started in Senegal and will end in Tanzania.
"More than two-thirds of the population of sub-Saharan Africa is without electricity" the White House said in a statement. "More than 85% of those living in rural areas lack access," the statement added.
Obama's trip to Africa aims mainly to bolster US investment opportunities in a continent that China has poured billions of dollars into in over recent years which has seen it gain important influence and develop extensive trade relations.