The MOOC Movement - learning for all?
Comments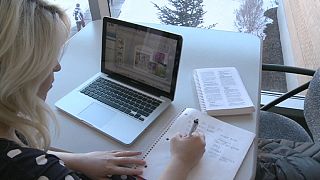 In today's competitive world of education, universities are having to change and innovate. The creation of 'Massive Open Online Courses' or MOOCs, are an online alternative, giving students worldwide access to lectures and tutorial notes.
Having been taken up in the US by some of its leading educational institutions, including Harvard University, they provide a 'virtual' learning experience at a reduced cost for the student which can be adapted to individual needs.
The potential is boundless, according to some educational specialists, they see it as a way of providing students in the developing world with access to the international educational ladder.
But while they also allow students to interact with each other, is this online experience a step too far and is there an opportunity for universities to try more for a mix of teaching methods?
This rapidly expanding method is catching on, but with a high drop-out rate is it really up to replacing the on-campus experience?
The year of the MOOCs http://www.nytimes.com/2012/11/04/education/edlife/massive-open-online-courses-are-multiplying-at-a-rapid-pace.html??
http://www.universitybusiness.com/news/who-will-build-%E2%80%9C-innovative-university-henry-eyring