Copenhagen Accord - insufficient or modest success?
Comments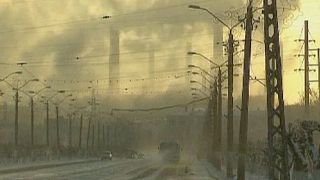 The deal struck between the US, India, China, South Africa and Brazil at the UN climate summit in Copenhagen has been variously described as 'imperfect' and 'not sufficient to move forward on'.
At best, the Copenhagen Accord has been dubbed a modest success.
The text calls for deep cuts in emissions identified by scientists to hold the increase in global temperature below two degrees celsius.
According to a confidential UN report, current commitments will only bring down emissions by 16 per cent by 2050, representing a temperature rise of 3 degrees.
One sticking point standing in the way of agreement was the question of verification – China refused to accept international monitoring of promises made by developing nations.
In the short term, the EU has promised seven billion euros a year to help the least developed nations with further contributions from Japan and the US.
But by 2020, the deal foresees a fund of 70 billion euros a year to help poorer nations cut emissions.
The deal also recognises the importance of reducing emissions from deforestation and the degradation of woodland, and promises financial help from the developed world to achieve that.