Cyprus issue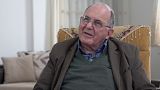 Euronews reporter Hans von der Brelie meets retired banker Ramadan Kandulu in the outskirts of Morphou/Güzelyurt, where he takes care of an orange orchard.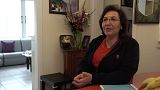 In the southern Cyprus city of Limassol we meet Greek speaking Elena Georgiou and her mother Chrysoulla Georgiou, who invited us to their home for some tea and delicious home-made…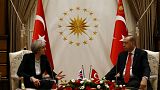 Prime Minister Theresa May has left the US and flown to Turkey for talks with President Recep Tayyip Erdogan. Insiders say it is part of a charm offensive to bolster her hand in negotiations to leave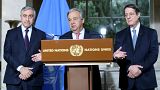 By Nikos Christodoulides, Cyprus government spokesman The seemingly intractable Cyprus problem has been dubbed the 'graveyard of diplomats', an unforgiving label alluding to the failed attempts of the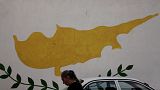 The two sides talking in Geneva over the future of Cyprus have reportedly failed to reach agreement over a new map for the divided Mediterranean island.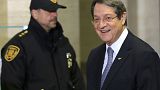 The President of Cyprus Nicos Anastasiades says at this stage in the Geneva talks on reuniting Cyprus that dialogue is what is important.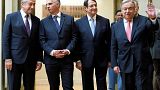 Talks to resolve the 40-year division of Cyprus ended without agreement on Thursday night but there are plans for officials to meet again in a week.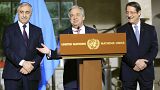 Reunification talks on Cyprus take an international turn: the foreign ministers of the island's guarantors join the UN's Secretary-General in Geneva.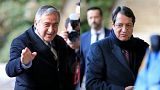 The historic Cyprus talks in Geneva have been slow and difficult.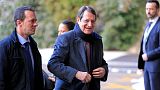 Talks on the reunification of Cyprus reach a crucial point. Delegates say progress has been made and maps exchanged, but work remains.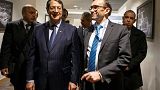 A peace deal in Cyprus is difficult but possible – that was the message from a senior UN official as the leaders of the ethnically divided island arrived for day two of talks in…