Vienna is the world's most liveable city
Comments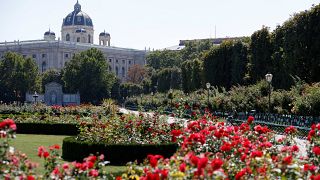 -
Vienna ranks as the world's most livable city according to an annual survey by The Economist Intelligence Unit. This is the first time a European city has topped the rankings.
The Austrian capital knocked Melbourne, Australia from the top spot, ending a record seven consecutive years at the head of the survey, which includes 140 cities from around the globe.
Vienna's ratings, particularly in the stability category, was enough to overtake Melbourne. The two cities are now separated by 0.7 of a percentage point, with Vienna scoring a near-perfect 99.1 out of 100 and Melbourne scoring 98.4.
In 9th place, Denmark's capital Copenhagen was the only other European city to rank in the top-10, while two other Australian cities feature in top-ranked places: Sydney (5th) and Adelaide (10th).
The rest of the top-10 cities are split between Japan (Osaka in 3rd place and Tokyo in 7th), and Canada (Calgary in 4th, and Vancouver 6th and Toronto tied with Tokyo in 7th). Two European cities, Helsinki, Finland and Hamburg, Germany fell out of the top-10 ranks from last year.
The Economist survey is broken down into five categories which have different weights depending on importance:
Some of the lowest murder rates in the world last year were recorded in Austria and Japan. The murder rate in Austria was 0.61 per 100,000 people in 2017, and in Japan, it was 0.72 per 100,000 people. This compares with a murder rate of 3 per 100,000 people in New Delhi, India in 2016 and an estimated homicide rate of 104 per 100,000 people in Caracas, Venezuela.
The survey also ranks the world's least livable cities. Wore-torn Syria saw its capital of Damascus rank last on the list as the country's bloody civil war continues to drag on. Other cities in the bottom ten include Algiers, Algeria (132nd), Tripoli, Libya (134th), Port Moresby, Papua New Guinea (136th) and Dhaka, Bangladesh (139th).
Global business metropolises did not fare particularly well in the survey. New York (57th), London (48th) and Paris (19th) all benefit from a wealth of recreational activities but also suffer from higher levels of crime, congestion and public transport problems that score against the city's living standards.