IOC bans athletes from flying Russian flag at Pyeongchang closing ceremony
Comments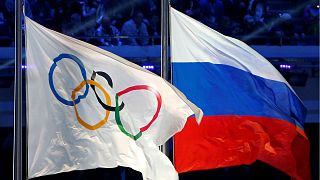 Russian athletes will not be allowed to march behind their national flag at the closing ceremony of the Pyeongchang Winter Games on Sunday because of their two failed drugs tests during the competition, the International Olympic Committee (IOC) has ruled.
Russians have been competing as neutral athletes at the Pyeongchang Games, having had their Olympic status suspended as punishment for state-sponsored doping at Sochi 2014.
The IOC said two Russian doping violations during the Pyeongchang Games had marred an otherwise clean report card for the Russian delegation this year.
"This was hugely disappointing and, in addition to other considerations, prevented the IOC from even considering lifting the suspension for the closing ceremony," said IOC President Thomas Bach.
Bach said Russia's Olympic status would be restored automatically once it was confirmed there were no other doping violations by its athletes at this year's Games.
In a statement, the suspended Russian Olympic Committee (ROC) said it hoped to have their status reinstated.
"We hope and really count on that in the next few days, the membership of the Russian Olympic Committee in the IOC will be completely restored," it said in a statement.
"In light of the situation, we consider that the restoration of the rights of the ROC and all Russian athletes will be the main result of the Olympic Games that are ending today."