Trump blocks release of Democrats' FBI Russia intelligence memo
Comments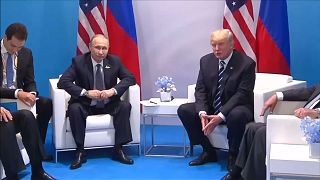 Donald Trump has blocked the release of a classified memo written by House Democrats about the FBI's investigation into alleged Russian election interference.
"It's going to be released soon," Trump had told reporters at the White House earlier on Friday, adding, "We're going to release a letter."
But White House chief counsel Don McGahn later said it could not be released in its current state "because the memorandum contains numerous properly classified and especially sensitive passages."
The FBI has been investigating long-standing allegations that Russia under Vladimir Putin interfered in the 2016 US Presidential election, which saw Donald Trump defeat Hillary Clinton.
The House Intelligence Committee voted unanimously on Monday to release the 10-page Democratic Party memo. The document was described as a rebuttal to an earlier Republican memo, which claimed the FBI had shown evidence of political bias against Donald Trump.