European unemployment rate retains nine-year low
Comments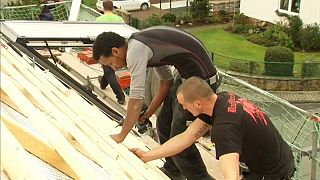 The unemployment rate in Europe has held steady at its lowest figure in nine years.
According to the European statistics agency Eurostat, the number of those out of work remained at 8.7% in December- retaining its lowest level since January 2009.
Jobless rates were highest in Greece where over a fifth of people are currently out of work, although this number is an improvement on recent months.
Malta, Germany and the Czech Republic had the most people in employment.
The southern European countries of Portugal, Croatia and Spain all saw drastic improvements in the number of people out of a job.
Each of the three countries notched up more than two percentage points over the last year
Portugal now has the lowest unemployment rate the country has seen in 13 years.