UN accuses Turkey of 'serious' human rights violations against its Kurdish south-east region
Comments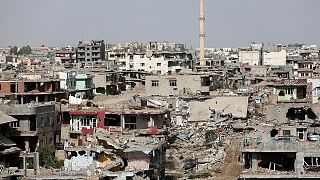 The United Nations has accused Turkey of 'serious' human rights violations during operations against Kurdish separatists in the south-east of the country.
The UN says up to half a million people were displaced and at least 2000 people killed from July 2015.
The town of Cizre is said to have seen destruction on a massive scale.
Numerous disappearances and instances of torture were also documented in a report released by the UN human rights office on Friday.
UN High Commissioner for Human Rights spokesman Rupert Colville said:"It appears that not a single suspect was apprehended and not a single individual was prosecuted for violations that occurred during this period. The government of Turkey has repeatedly failed to grant us access but has nevertheless contested the veracity of the very serious allegations made in this report."
The surge in violence is said to have occured after a ceasefire between Turkey and the PKK fell apart. Ankara did not immediately comment on the UN's findings.
In early 2016, nearly 200 people were trapped for weeks in basements without food, water or medical help before they were killed in fire by shelling, the report said.