Ukraine jails its head of tax and customs
Comments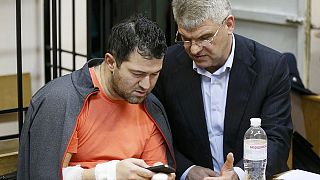 A court in Ukraine has ordered the head of the country's tax and customs service to be jailed for 60 days.
Ukraine's anti-corruption prosecutor says investigators suspect 38-year-old Roman Nasirov helped exiled lawmaker Oleksandr Onishchenko deprive the state of the money in tax revenue linked to a gas deal.
State agencies are preparing a case over the alleged embezzlement of $75 million.
If successful, the case will be the first prosecution of a senior official for graft since a 2014 uprising ushered in a western-backed leadership.
Dozens of activists blocked the exits from the court, fearing that Nasirov, who denies all charges against him, would escape abroad before his bail was set.