LATAM is latest airline to suspend operations in Venezuela
Comments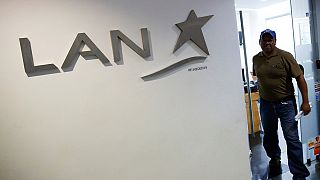 Latin America's largest airline LATAM has become the latest carrier to suspend its operations in Venezuela.
It comes a day after Lufthansa said it would suspend its services to the country. The German company said recession-hit Venezuela owed it millions in ticket revenues.
LATAMthe largest regional airline (LAN+TAM) will no longer fly to Venezuela, due to the "macroeconomic situation" https://t.co/4PfM8Q9iQ3

—

URUGUAY

Headlines (@TBPractices) May 30, 2016
Several airline companies have complained that currency controls in Venezuela made it impossible for airlines to convert their earnings into dollars and send the money abroad.
The government is said to be holding 3.8 billion dollars in airline funds belonging to 24 carriers.
LATAM Airlines plans to suspend its operations to Caracas airport "temporarily". Flights on its Sao Paulo to Caracas route would end first, within days, and the other routes it runs to Caracas from Lima and Santiago would be halted by the end of July.