As part of our review of the year Euronews' editorial team have chosen 12 of the most powerful photographs from 2015.
Aylan Kurdi: the boy whose picture broke the world's heart
A Turkish gendarmerie carries Aylan Kudi, the young boy who drowned in a failed attempt to sail to the Greek island of Kos. His death made global headlines. Turkey, September 2, 2015. REUTERS/NILUFER DEMIR/DHA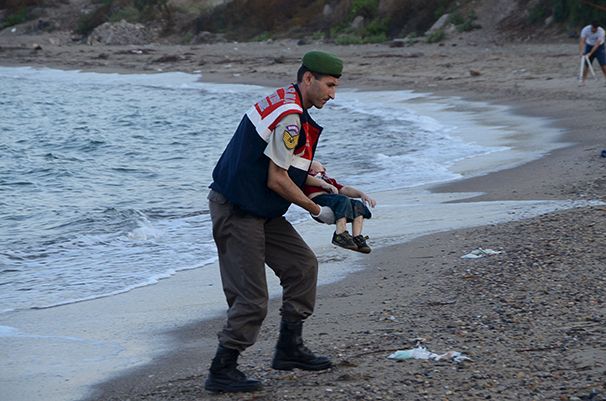 G7 leaders weather the storm
Lightning strikes the Alpine mountains over Garmisch-Partenkirchen as balloons depicting leaders of the G7 countries are inflated. Germany, June 7 2015. REUTERS/Wolfgang Rattay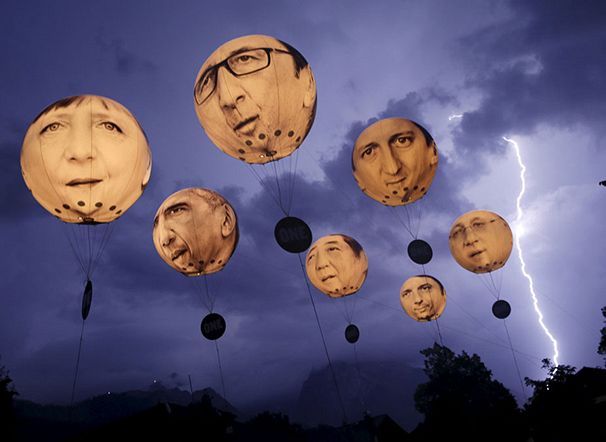 Crossing the border
A teddy bear left by refugees is seen on barbed wire in front of a newly erected fence guarded by Macedonian army at the Greek-Macedonian border. Greece, November 28, 2015. REUTERS/Yannis Behrakis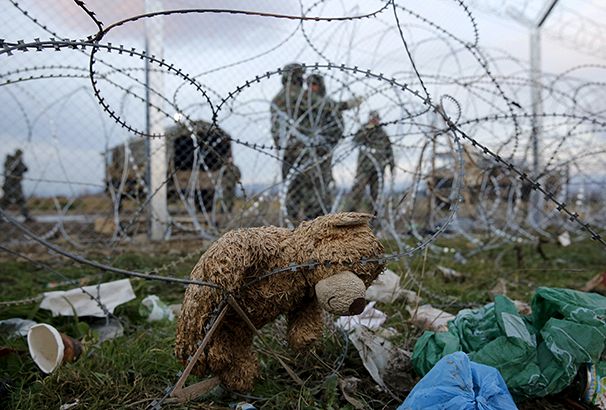 Love wins
The White House is illuminated in rainbow colours after the historic Supreme Court ruling legalising gay marriage. June 26, 2015. REUTERS/Gary Cameron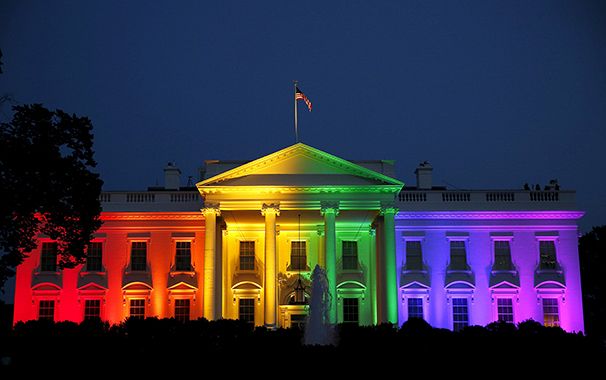 Holi festival
Widows daubed in colours dance as they take part in the Holi celebrations organised by non-governmental organisation Sulabh International. Traditionally in Hindu culture, widows are expected to renounce earthly pleasure so they do not celebrate Holi. India, March 6 2015. REUTERS/Adnan Abidi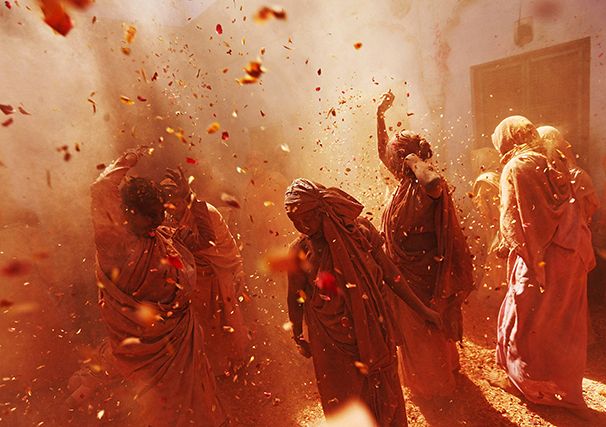 Gaza sandstorm
A Palestinian boy sleeps during a sandstorm inside the remains of his family's house, that witnesses said was destroyed by Israeli shelling during a 50-day war in 2014. Gaza, September 8, 2015. REUTERS/Suhaib Salem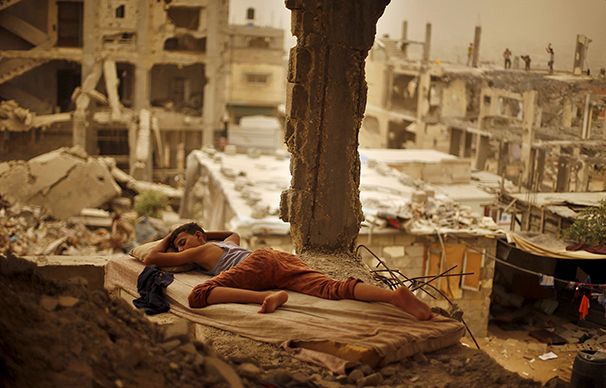 Down to Earth
The Soyuz TMA-14M capsule is seen above the clouds as it descends from space into snow-covered Kazakhstan. Inside, a US-Russian team of three was returning to Earth after almost six months on board the International Space Station. Kazakhstan, March 12, 2015. NASA/Bill Ingalls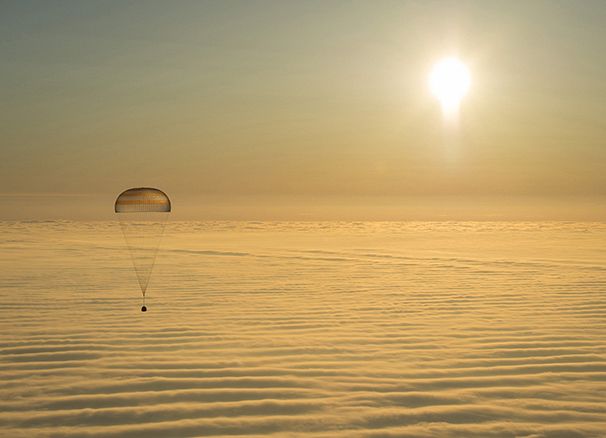 Battle against wildfires in California
Hundreds of firefighters battled wildfires raging across San Bernardino National Forest in Southern California. The enormous fire stretched across 13,000 acres. USA, June 20, 2015. REUTERS/David McNew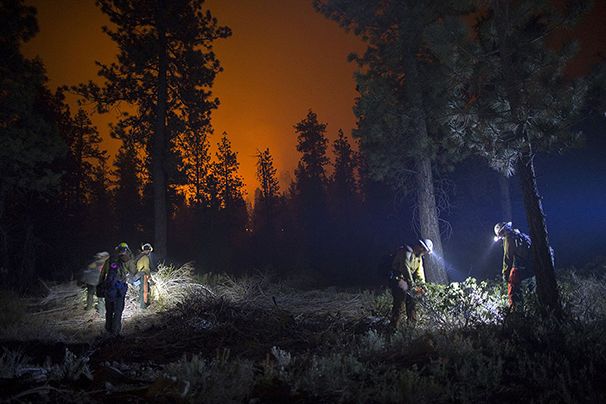 Thousands celebrate 'Night of Power' at the Grand Mosque
An aerial view shows Muslim worshippers praying at the Grand mosque in the holy city of Mecca during Ramadan. Saudi Arabia, July 14, 2015. REUTERS/Ali Al Qarni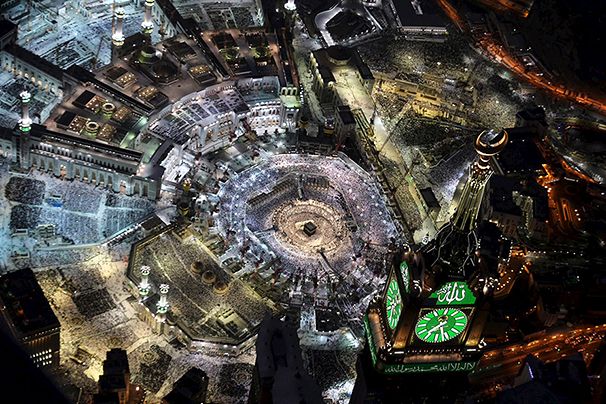 The long journey
Migrant children stand on railways close to a migrant collection point in Roszke. Hungary, September 12, 2015. REUTERS/Laszlo Balogh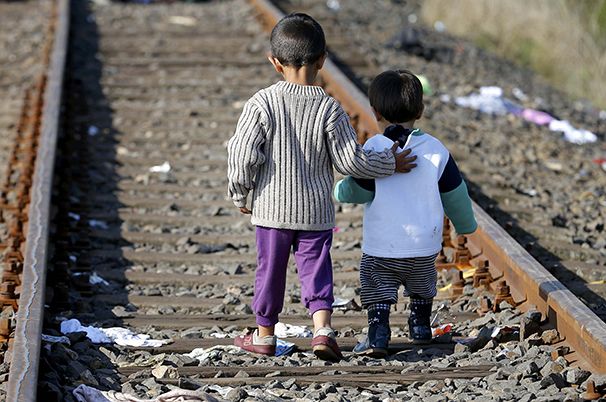 Eiffel Tower lights up for Paris attacks
The Eiffel Tower is lit with the blue, white and red colours of the French flag to pay tribute to the victims of the Paris attacks. France, November 16. REUTERS/Charles Platiau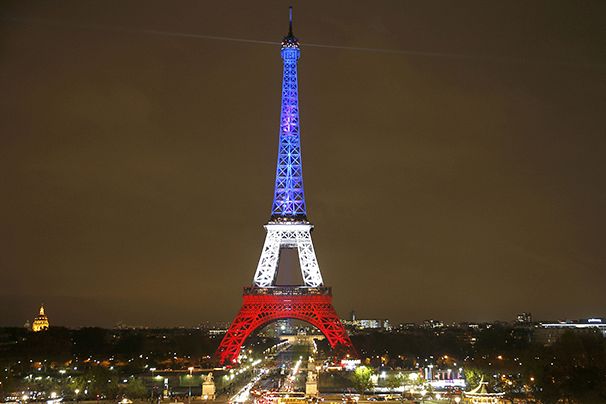 Chile's sleeping giant awakes
Volcano Calbuco in southern Chile erupted for the first time in more than four decades, sending a thick plume of ash and smoke several kilometres into the sky. Chile, April 22, 2015. REUTERS/Rafael Arena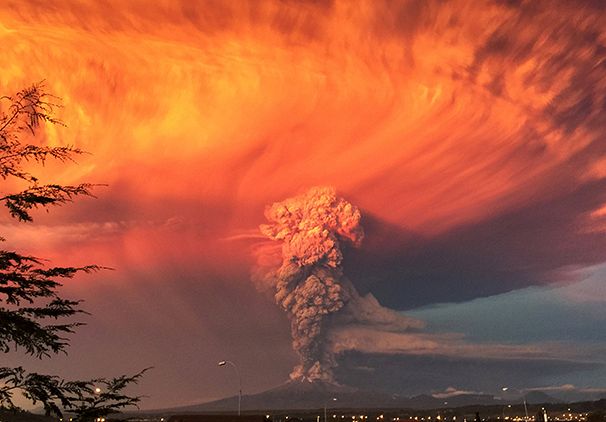 All views
Get a different perspective
Every story can be told in many ways: see the perspectives from Euronews journalists in our other language teams.