A shocked Saint Denis slowly returns to normality
Comments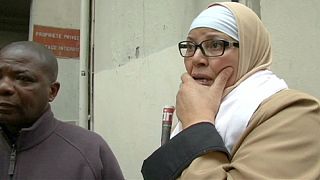 Paris's Saint Denis district is recovering after the police assault of a terrorist hideout on Wednesday. There is still a heavy security presence, and the whole area feels like it is on lockdown even if everyday life has resumed. It was already a tough part of the city. Now it is even tougher.
"How many people did they kill? It's really, really serious. I can't even speak, I am shocked," said one Muslim woman.
"Everyone has been floored by this, every human being. We are taught to love each other, so why going looking to destroy another human being?" said an African resident.
Schools have reopened after being closed all day on Wednesday, but residents here, while astonished that such brutality could have found refuge in their community before going on the rampage, fear that France's State of Emergency will also expose their daily lives to more checks and scrutiny.