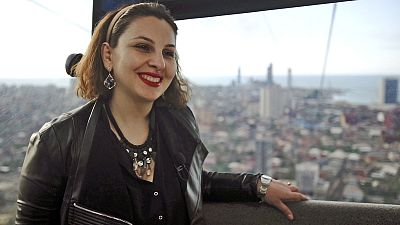 Lia Phutkaradze is a Batumi activist whose NGO "Saorsa" ("freedom") is helping local women and men to get employed or succeed in self-employment at Georgian and international labour markets.
In the last 10 years, Batumi has changed tremendously. Today, you can see old and new side by side. You can see the historic facades in the Old Batumi, then walk along the new boulevard and enjoy the modern architecture — all in once glance. In this city, everything is nearby: industrial areas and green scenery, the seaside and the Adjara mountains.
But the changes go far beyond the facade. In the past decade, Batumi has become a city of social, educational or business opportunities. I think it's now one of the best places to build a true networked multinational society.
That's because Batumi attracts people of different backgrounds. It brings everybody together. I have friends living here from Arabic, European, and Asian regions — friends from Sudan, Jordan, Indonesia, Netherlands, Canada and other countries. My friends say they love it here because of the nature, the sea, the mountains — it's a calm place, people are very warm-hearted, and there are plenty of business incentives, so for them this is the place to be!
Many, of course, come here to do business — it's a good place to work in construction or real estate, there are booming food and restoration industries — Batumi gives you the opportunities you're looking for.
And certainly foreigners love working and spending time with the Adjarians and the Georgians in general. We treat guests as heaven's gift — that's in our culture, that's how we were raised. And as a people, we enjoy collaborating, building bridges across the world — otherwise how would you grow and move forward as a society?
What I could see first as a student, and then as someone working with students, is many young people building international ties — personal and professional — that not just help them with their employment, but sometimes go beyond, to creating new families.
With many foreigners moving in to live in Batumi, there are plans to open new schools for kids studying in other languages — so we're truly growing!
And thanks to this experience of working with people from other nations, we know how to communicate — so foreigners coming to Batumi won't feel lost, they'll always have someone to help them to integrate, to live here and to take advantage of all the opportunities. That makes me optimistic — that's the reason I've returned here from Tbilisi after finishing my studies: I realised how much can be done here, in Batumi, to bring real change.