Costa rica travel
The rainforests of Costa Rica are "Pura Vida" as the locals would say. "Pura Vida" literally means "Pure life", but the saying goes beyond its simple translation and symbolises the idea of a happy and zestful life.
The best way to introduce yourself to the impressive beauty of Costa Rica is a trip to the Arenal Volcano National Park. The popular jungle destination is filled with natural hot springs heated by the nearby Arenal volcano, perfect for the nature adventurer within you! With an abundance of hiking trails, mountain biking, whitewater rafting, canyoning, zip-lining and hanging bridges you will be busy with some unforgettable adventures. Your half a day adventure begins with a 3-hour drive from the airport into the lush jungle and towards the five-star Tabacon Resort and Spa.
A sight
You can access the many mineral-laden hot springs in the area, naturally heated by the rivers coming from the volcano. The geothermal waters have great soothing effects for your skin and it's safe for drinking. Nearby lies Nuevo Arenal, a new town built in 1973 with the formation of the man-made Lake Arenal. The old town of Arenal was abandoned when the waters rose and the former town disappeared in 1978.
The stunning 70 meter high Fortuna Waterfall is a must-see destination that attracts travellers from all over the world. If you venture up the 400+ steps be sure to bring appropriate clothing.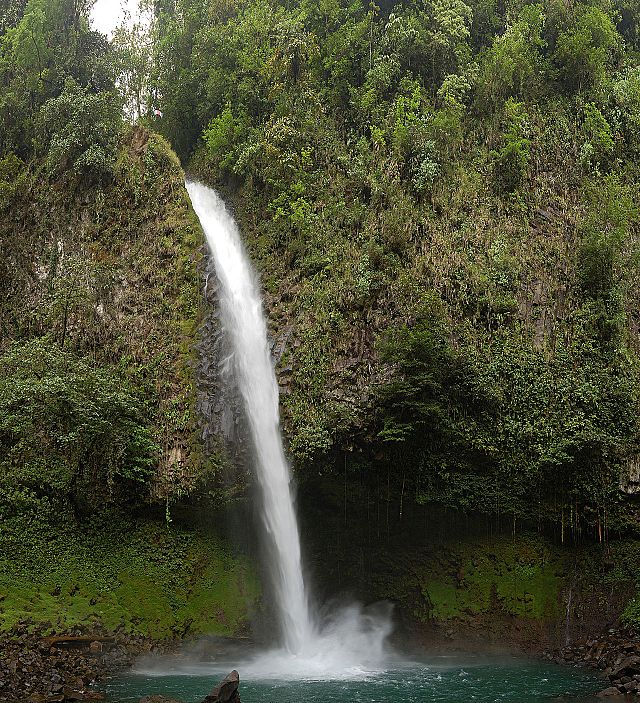 A hotel
The Tabacon Resort and Spa is a 5-star eco-friendly property that offers many manicured hot-springs with an assortment of hot and cold temperature pools. This luxurious and tropical paradise resort is a perfect setting for those who enjoy wandering after an extravagant meal to the highly recommend hot springs. The advantage is you don't need to go too far. There's the private and secluded Shangri-La Gardens, a Koi pond, three restaurants and open-air bungalows for a full jungle experience!
Visit this stunning Costa Rican wonderland with a day or night pass.
Day Passes start at $85 (€72) and include the entrance with one meal (lunch or dinner).
Night Passes start at $70 (€59) and include the entrance plus dinner.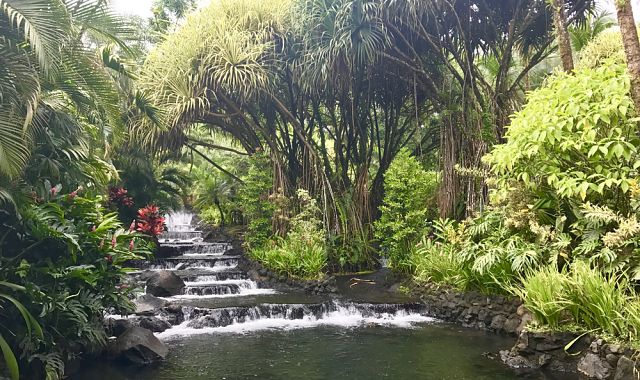 A restaurant
Los Tucanes at the Tabacon resort offers local foods, farm to table dining with organic healthy options. The local meat and poultry are delicious. If you want to venture into town, try Don Rufino that caters to tourists with a focus on farm-raised products as well as offering gluten-free and vegan options on their flavourful menu. With the casual atmosphere of the region, you can relax in shorts during dinner. Please note, the sun rises at about 6:00 AM & sets around 6:00 PM all year long so you might feel healthy earlier than usual.
A purchase
Bring home some volcanic mud that is packaged as a facial mask. There are a variety of volcano souvenir items and local wood carvings, such as hand-painted Toucan parrots.
If you want something edible, visit the coffee plantations for some tasty roast to bring home and enjoy your morning wake up with the memory of your spectacular holiday.
By Natalie Lefevre