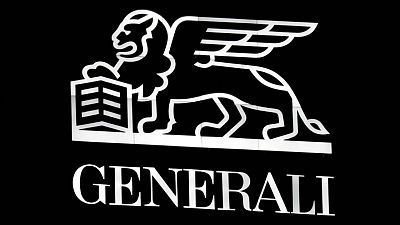 -
ROME -Leading Italian insurer Generali said on Monday its board had never discussed a merger with Mediobanca, its single-largest investor, in answer to questions by shareholders submitted ahead of Friday's general meeting.
Shareholders in Europe's third-largest insurer on Friday vote on a proposal by Generali's board to hand current Chief Executive Philippe Donnet, 61, a third term at the helm.
Donnet's reappointment, backed by Mediobanca, has been challenged by another two leading investors in the insurer, Italian billionaires Francesco Gaetano Caltagirone and Leonardo Del Vecchio.
Mediobanca is Generali's top shareholder with a near 13% stake, followed by Caltagirone who has nearly 10% and Del Vecchio who owns a stake of around 8%.
Del Vecchio is also the biggest shareholder in Mediobanca with around 19%. Caltagirone has a 3% stake in the investment bank. The simultaneous presence of the two tycoons in the capital of both Generali and Mediobanca has fuelled speculation in the past about potential tie-ups between the two companies.
Generali said "the issue has never been brought to the attention of the board", when asked whether a former board member, representing Del Vecchio, had ever proposed merging the insurer with the investment bank.
Generali also said its board had never received "concrete proposals" to sell its private bank Banca Generali, for which the insurer's current strategic plan envisages further growth within the group.
Sources had told Reuters Mediobanca had studied a bid for Banca Generali back in 2020 and approached Generali, but had then quickly dropped the plan due to the COVID crisis.