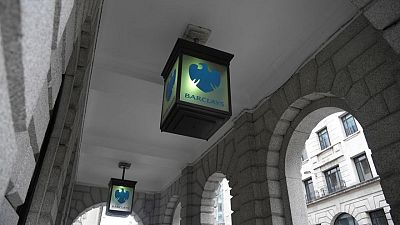 -
By Saqib Iqbal Ahmed
NEWYORK – Shares of a volatility-tracking exchange-traded note (ETN) soared to a near 10-month high on Tuesday, a day after British bank Barclays said it had suspended the sales and issuance of the shares due to capacity constraints.
Shares of iPath Series B S&P 500 VIX Short-Term Futures ETN jumped as much as 45% to a high of $41.61, before paring gains to trade up 16.4%.
ETNs are debt securities that banks issue with the promise to pay holders a return linked to the performance of underlying securities or benchmarks. Investors are particularly sensitive about the product ever since another volatility-tracking ETN called XIV went bust in a matter of days in February 2018, dealing nearly $2 billion in losses to shareholders.
The sharp rise in VXX shares compounded losses for short sellers who had targeted the volatility ETN.
Short sellers, who sell borrowed shares, looking to make a profit by buying back the shares at a later date at a lower price, on paper were down $463 million, or 74%, for the year-to-date, according to S3 Partners.
That includes about $189 million in losses on Tuesday alone, S3 Partners data showed.
VXX issuer Barclays, which expects to reopen sales and issuances of VXX and another oil-related ETN as soon as it can accommodate additional capacity, said it does not have sufficient capacity to support further sales from inventory and any further issuances.
The suspension of the share creation process means VXX's shares can stray far from their indicative price – where they should be trading based on the value of their underlying securities.
Typically, large banks buy and sell shares to generally keep the trading price of the ETNs in line with their indicative value. But with the suspension of new shares that process can break.
VXX was last trading up at $33.81, about $7.5 higher than its indicative price. At one point it traded $14 higher than its indicative price.
"(That's a) massive premium … this is almost like the AMC short squeeze, buyers attacking the name knowing they can't create shares," Matt Thompson, managing partner at Chicago-based investment adviser Thompson Capital Management, which specializes in volatility trading, said.