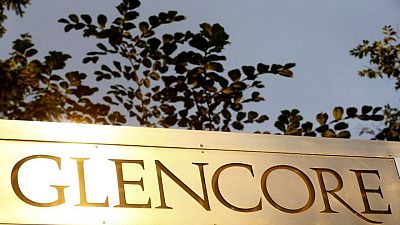 -
By Clara Denina
LONDON – Swiss miner and trader Glencore and its partners are looking at options to expand their agricultural joint venture Viterra, including targeted bolt-on acquisitions in the Americas and Australia, two sources close to the matter said.
The firm, formerly known as Glencore Agriculture, made the headlines in 2017 for a failed takeover approach to Bunge Ltd, one of the giant names of global grain trading, then valued at $11 billion.
Four years later, its owners have not made any sizeable deal and are still exploring ways to show value at a time of sustained higher grain prices. They are more likely to buy smaller or privately-held companies, expanding mostly in the United States, but also South America and Australia, where Viterra already owns assets, the sources said.
Glencore owns 50% of Viterra having sold the other half to Canadian pension funds CPP Investments and British Columbia Investment Management Corporation (BCI) in 2016, for a total $3.125 billion.
Glencore, Viterra and CPP Investments declined to comment. BCI was not immediately available to comment.
With an EBITDA (earnings before interest, taxes, depreciation and amortisation) of $991 million in the first half of 2021, the company holds 180 storage and handling facilities, 30 processing and refining plants and 25 port terminals, used to handle millions of tonnes of grains, oilseeds, pulses, rice, sugar and cotton around the world.
The company's last deal was in 2020, when it bought out the stake it didn't already own in Argentine soy crushing plant Renova from its bankrupt partner.
Other large Western grain trading houses, including Archer Daniels Midland Co, Cargill Inc and Louis Dreyfus Co., which battled years of global oversupply and thin margins, have seen their fortunes turn during the COVID pandemic as governments and food companies rushed to stockpile.
Still, the sector is ripe for a wave of consolidation similar to the mergers and acquisitions in the farm chemicals and seed industries to face off stiff competition from Asian rivals and guarantee supplies against shortages.
There is a big number of medium-sized companies and cooperatives, including The Andersons, Scoular and CHS Inc. among others in the United States, where agriculture and food contributes more than $1 trillion a year to the economy.