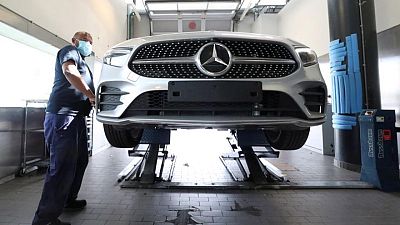 -
FRANKFURT – Daimler is cutting working hours at some of its plants as the carmaker continues to suffer from a shortage of semiconductors that has already hampered production this year, business monthly Manager Magazin reported.
Daimler is reducing working hours at its German plants Sindelfingen, Rastatt und Bremen, as well as at it Hungarian Kecskemet plant, which will be idled for three weeks, the report said.
Daimler was not immediately available for comment.