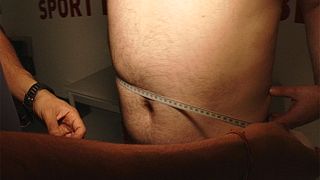 Inactivity is the 4. cause of death worldwide. In Europe sedentarity kills almost 1.000.000 of people per year.
Obesity, diabetes, and others diseases costs 196 billion of euro in healthcare.
Our lifestyle is very sedentary, and we are not active as we need to be.
To prevent, a research project looks how to make Europeans to move more and to seat less.
The project target millions of football fans across Europe.
And develops technologies that allows self-monitoring of sedentary time and physical activity.
To promote physical activity the project cooperate with 15 top europeans football clubs that opened their stadiums to the participants giving them a strong motivation to commit themselves.