Ecodesign Circle 4.0 - a project pushing the Baltic sea region towards a circular economy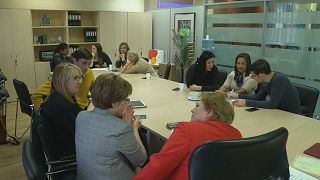 Ecodesign Circle 4.0 is a project that is encouraging SMEs in the Baltic sea region to conceive product design and services in a more environmentally friendly manner. It is backed and financed mainly by the European Union, but it has also received financial support from Russia.
The project focuses on eco-design and getting SMEs to put in place green procedures from the offset. The goal is to make SMEs more sustainable and for them to move towards a circular economy rather than a linear one. It is taking eco-design to new creative levels.
Workshops among manufacturers and designers take place regularly so they can thrash out solution-solving ideas and find ways to get around opposition to green initiatives.
Marina Lebedeva is the CEO of Medina Art and a partner of Ecodesign Circle 4.0. She gave us her thoughts on how implementing the circular economy and the eco-design processes have had a positive impact on companies and have helped contribute to a rise in environmental awareness.
Marina Lebedeva, CEO Medina Art and Russia's EcoDesign Circle 4.0 partner:
"Ecodesign itself, these principles, these technologies imply a change of mentality. People start to think differently. When people start to think differently, they make decisions in a different way and they cannot go back to their old ways.
In Russia as well as in Europe, it's very difficult to explain to a company why it should spend its time and its money on developing this area of things.
We're not saying that ecology goes against the economic interests of a company or consumers. No! We're saying that the circular economy gives us an opportunity to build processes that will not harm the environment within businesses and at the same time these processes can be very acceptable, useful and economically profitable for these companies".
Ecodesign Circle 4.0's cooperation area covers ten countries, eight of them are EU Member States and two partner countries. These countries include Denmark, Estonia, Finland, Germany, Latvia, Lithuania, Poland, Sweden, Norway and Russia.