Four mountain climbers killed in three separate avalanches in the Balkans
Comments
By Euronews with AP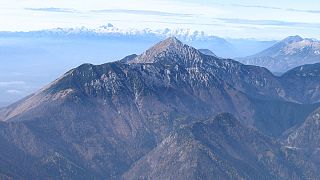 -
Four mountain climbers have been killed in three separate avalanches in the Balkans over the weekend. 
The first avalanche caught four climbers in the area of Mount Storzic, in Slovenia, on Saturday, killing two people on the spot and burying two others up to their waists.
Three hours later, during the rescue operation for the first avalanche, a second struck, killing another climber. One climber was also seriously injured.
Meanwhile, two rescuers were injured, one seriously.
On Sunday, a third avalanche was reported on Prenj mountain in Bosnia and Herzegovina, killing a member of the armed forces who was climbing while off-duty. 
According to local news reports, he had been swept off the mountain, while his climbing partner survived. 
It comes as an Arctic blast of freezing cold weather has hit parts of Europe this week.