Merkel and the future of Europe
Comments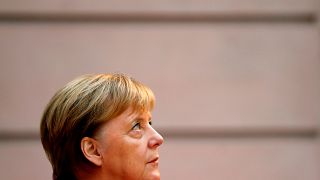 There is perhaps no more emblematic city in France than Strasbourg to understand the link between the two European superpowers that have driven Europe over the last six decades. On the border with Germany, this city is subject to double influence, that you can see in its architecture and in its culture.
"Bienvenue à Strasbourg, Willkommen in Straßburg," bilingual signs decorate the streets.
A tram connects Strasbourg to the German city Kehl. The line was closed since 1944 and now it's the symbol of Franco-German cooperation. But this important axis for Europe might change. The announced withdrawal of German Chancellor Angela Merkel from politics could put an end to the Great Franco-German decisions, according to Professor Schirmann, from Strasbourg University's history department.
"It will be necessary to think about how this couple, that will remain important if we wants to advance in Europe, is going to put around the table other countries, in order to have a relation more inclusive than exclusive," Schirmann says.
Angela Merkel's decision comes at a time when Europe faces internal and external challenges. For Portuguese socialist Maria Joao Rodrigues the Chancellor should now give the green light for a reform of the Eurozone that would improve internal cohesion.
"Chancellor Merkel needs to decide if she wants to be with those that want to bring this solution or want to be with the ones against this solution," says Rodrigues.
Here at the European Parliament in Strasbourg Angela Merkel is expected to give her vision on the future of Europe. Many believe that her withdrawal from German politics marks the beginning of a new phase for European politics, where the traditional coalition between the conservatives and the socialists will give way to shifting alliances between heterogeneous forces, with a strong populist bloc.