Frans Timmermans announces candidacy for Commission top job
Comments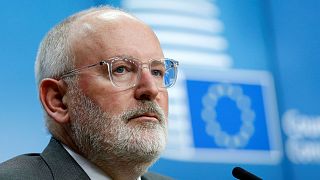 The Dutch Commission vice-president is seeking a promotion, with the announcement he would like to succeed President Jean-Claude Juncker.
He becomes one of the socialist candidates for the Commission top job.
A close ally of Juncker, he is currently in charge of Rule of Law matters, which has seen two Article 7 procedures triggered against Poland and Hungary respectively.