Ombudsman rules EU Commission responsible for 'maladministration'
Comments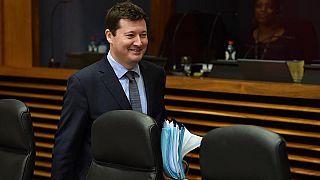 The EU ombudsman has accused the European Commission of "maladministration" and deemed its commissioners complicit in its behaviour.
On Tuesday, the watchdog released a 39-page report slamming the fast-track promotion process through which the Commission's Secretary-General was appointed, saying it "stretched and possibly even overstretched the limits of the law".
Martin Selmayr was elevated to the body's most senior civil service post in February, assuming a position left vacant by Alexander Italianer in March. He had also previously served European Commission President Jean-Claude Juncker as his campaign manager during the 2014 European election.
The Secretary-General post was not advertised via a vacancy notice, as rules dictate, and Selmayr was briefly assigned as deputy to render him eligible for the top job and make the process "appear normal".
"All of this risked jeopardising the hard won record of high EU administrative standards and consequently, the public trust," EU ombudsman Emily O'Reilly said.
O'Reilly also questioned why other commissioners had not challenged Selmayr's appointment.
"The College of Commissioners collectively is responsible for the maladministration in this case. It is extraordinary that no Commissioner seemed to question the Secretary-General appointment procedure, which in the end raised valid widespread concerns," she said.
O'Reilly launched an investigation in May after receiving complaints from French and Dutch MEPs, and at the urging of the European Parliament.
Concluding her report, in which thousands of internal documents were analysed, she recommended the body establish a separate appointment procedure for its Secretary-General, that the position be advertised via an advance vacancy notice, and that external experts be consulted ahead of an appointment.
But Selmayr's position is not in question, O'Reilly added.
"The Ombudsman understands that not only is he a competent EU official but one highly committed to the European Union," she said. "He is also someone who has earned and maintained the trust of President Juncker."