'Mutagenesis' plant breeding technique comes under GMO rules
Comments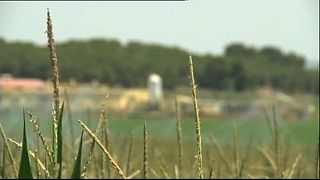 It's a blow for the biotech industry, a victory for environmental campaigners. Europe's top court has ruled that crops obtained through a plant breeding technique called 'mutagenesis' - or gene editing - must come under laws restricting the use of genetically modified organisms, or GMOs.
The biotech backers had argued that there was little difference between the process and what happens naturally or is induced by radiation, but the court didn't agree with that.
The ruling - by the European Court of Justice - goes against the thinking of its advocate general, who'd argued that new techniques should get the green light.
The EU has, for some time, restricted the use of GMOs. But there's been all sorts of legal uncertainty over modern gene editing and whether it should fall under the same rules.
It was a group of French agricultural associations who brought the case to court, saying plant varieties coming from mutagenesis should not be exempt.