Controversial EU copyright plans suffer blow
Comments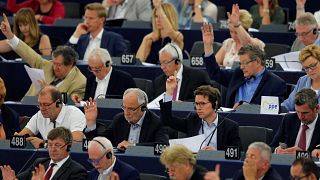 They were designed to force the hand of tech giants like Google and Facebook to share revenues with publishers, broadcasters and artists. But plans for tougher EU copyright rules have suffered a setback.
EU parliament members, sitting in Strasbourg, have voted against a motion to start talks.
Some are hailing it a victory. It will also come as welcome news for internet companies, citing the dangers of censorship.
The parliament now has to revise the proposal for a vote in September. 
The revamp is based on a proposal by the European Commission to take into account the growing role of online platforms.