Several EU leaders to meet this Sunday to find a solution to migration crisis
Comments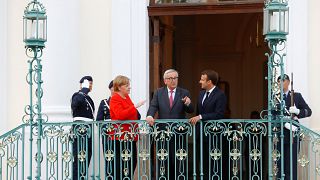 -
A rush of diplomatic activity to deal with Europe's migration crisis has resulted in the announcement of an emergency meeting to take place this Sunday among interested heads of government.
It's being called an "informal working meeting" to prepare for the European Council Summit later this month - and will be chaired by the President of the European Commission. 
Germany, France, Italy, Greece, Bulgaria and Malta are expected to attend, as well as Austria, which next month takes up the Presidency of the European Council. 
Its Chancellor, Sebastian Kurz, is thought to favour a solution that will involve centres being set up in North Africa to process asylum applications before migrants reach Europe.