EU retaliates against Trump trade tariffs
Comments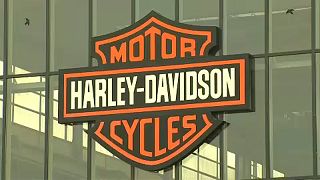 EU countries have reportedly thrown unanimous support behind plans to slap duties on 2.8 billion euros worth of US products.
Things like orange juice, bourbon, jeans and motorcycles are in the firing line.
It's in response to Donald Trump's tariffs on European steel and aluminium.
The retaliatory measures still need to be adopted by the European Commission, but should be in place by early next month.
The EU views Trump's move as illegal, with the US tariffs affect more than six billion euros of exports.
They've been set at 25 percent for steel and 10 percent for aluminium and kicked in earlier this month.
The European Commission's launched a legal challenge against the tariffs at the World Trade Organisation. Safeguard measures are also planned.