Facebook complying with new EU privacy law - kind of
Comments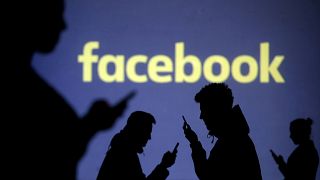 To comply with a new EU data privacy law, Facebook said it would begin seeking Europeans' permission this week for a variety of ways the social network uses its data.
Yet people would still have to accept targeted ads.
Facebook has made sure that its voice is heard on the corridors of power in Brussels
Since last year, the company has more than doubled its lobbying expenditure from one million to 2.3 million euro.
That makes Facebook one of the most influential corporations in the EU.
"Facebook is one of the companies that has had most meetings with the top level of the Commission, with the Commissioners and their cabinets", said Oliver Hoedeman, Director at Corporate Europe Observatory. "So, Facebook has had 88 meetings with the top of the Commission in the last three years and that is a really remarkable figure for a U.S. company to have that degree of access."
EU Commission Vice President Andrus Ansip even went to see the Facebook CEO in California. Mark Zuckerberg, Ansip said, called the new EU law the right way forward.
Ansip told Euronews: "We shouldn't exclude facebook and all others from lobbying. There is a kind of competition of ideas and this is what we need to know. Therefore, I am very much in favor in saying yes, bring altogether and discuss everything."
Best-case scenario: Zuckerberg would appear in Strasbourg in person and answer lawmakers' questions.
Jan-Philipp Albrecht, a German Green MEP, said: "From our European view, we don't have only new data protection rules but also we are discussing about new rules on platform regulation, on competition and the digital market and he should be answering on how far they want to follow our interests and our ideas there."