Cambridge Analytica fallout reaches Brussels
Comments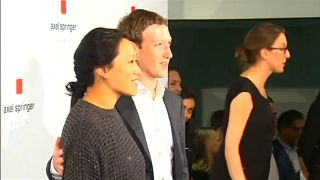 The Facebook/ Cambridge Analytica scandal has set off a political bomb in Brussels with both the
European Parliament and European Commission condemning the companies' methods, if they are confirmed.
"We are continuing to follow this case, and in parallel say in no uncertain terms that the Commission considers data protection of citizens a European Union value that is not up for debate. And we intend to back these words with all the tools at our disposal," said the Digital Economy and Society Commissioner Mariya Gabriel.
The Commissioner for Justice, Consumers and Gender Equality Věra Jourová called it "Horrifying" in a tweet.
The President of the European Parliament Antonio Tajani said it was an "unacceptable violation".
As European Data Protection Supervisor Giovanni Buttarelli is running point for the EU institutions.
"We detected that there are at least 52,000 different patterns according to which you are classified. It could be that they succeed, they know more about you than you know but it could be that you are profiled in a wrong way. And they will offer you, they will discriminate you, they will treat you in a different way, in a way which doesn't correspond to your personality".
With the potential to skew elections Buttarelli believes the scandal could be the affair of the year, if not the century, as he says it is only the tip of the iceberg. A new European Data Protection law comes into force on May 25.