EU removes 8 countries from controversital tax blacklist
Comments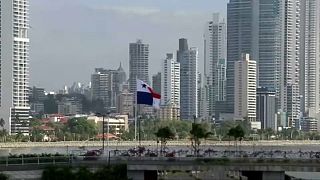 European Union finance ministers have removed eight countries, including much-criticized Panama, from a tax haven blacklist.
Ministers say the jurisdictions have committed to making reforms that meet EU standards of tax transparency.
But the nature of those reforms is not yet public.
"I understand that some countries move from the black list to the grey list," EU tax commissioner Pierre Moscovici told reporters. "The grey list will be over 50 territories or states, but those commitments they have taken must be made public, so that they are evaluated, they are controlled".
There are now just nine jurisdictions left on the blacklist that was only drawn up in December.
Critics say it unfairly targets developing and non-EU countries.
"How is it possible to rush so fast in delisting some countries and asking them to reform, while the EU it-self is not able to reform," asked Aurore Chardonnet, EU tax advisor for Oxfam. "Last november Oxfam has shown that four member states where not fully compliant with own EU criteria, namely the Netherlands, Luxembourg, Ireland and Malta".
The EU ministers say the committment to reform shows that the process is working, but activists and lawmakers are calling for the details of those commitments to be made public.
Countries can be returned to the blacklist if they fail to make the promised changes.
Jurisdictions still on the blacklist include Bahrain, St Lucia and Namibia.