EU Commission ups the pressure on Poland
Comments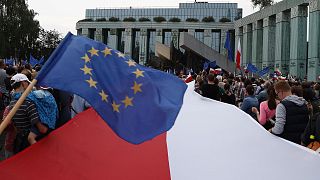 There will no longer be a safety net for Warsaw regarding its judicial reforms. The European Commission says it is ready to trigger Article 7 of the Treaty on the Functioning of the European Union.
This article is often referred to as the "nuclear option" of the institutions, since it can result in the suspension of the voting rights of a member state – the ultimate sanction.
The Commission therefore remains steadfast in its opposition to the Polish conservative Government.