European Commission concerned as Russia sanctions bill passes in US Congress
Comments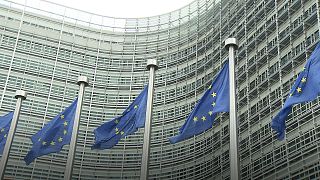 The European Commission has again raised concerns over proposed US sanctions on Russia, as the bill is passed by the US House of Representatives. It is feared the ploy will damage EU energy independence.
German Marshall Fund analyst Kristine Berzina says the move could also damage transatlantic relations.
"Perhaps this is too heavy handed and the imposition of the American will and the American declaration that it is the policy of the US to oppose North Stream 2 this will offend Europe.
"Europe needs to solve Nord Stream 2 on its own, it's controversial here, and for the US to put such a heavy handed comment on it, really, it's not a good sign for transatlantic relations", she said, adding that: "Brussels does not need to retaliate against anything yet. We are still at the moment for diplomatic relations and for conversation against the Atlantic".
In a statement, Commission president Jean-Claude Juncker said: "The EU is fully committed to the Russia sanctions regime", but concerns remain over how the current bill could affect the Nord Stream project, and the Baltic Liquefied Natural Gas project.