EU leaders worried by possible further US sanctions on Russia
Comments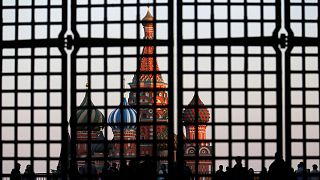 European Union leaders say they are 'following' the progress of the US Congress, as it discusses further sanctions on Russia.
A cross-party proposition for further constraints could damage EU energy interests, Commission spokesperson Margaritas Schinas said on Monday.
"We are following this process with some concern regarding the European Union's energy independence and our energy security interests". In response to the draft legislation, he added: "we are activating all diplomatic channels to address these concerns from these U.S. measures with our U.S. counterparts."
These new sanctions signal a change in the way western nations cooperate on Russia, according to Kristine Berzina of the US think tank, the German Marshall Fund.
"The EU and as well the individual member states have been accustomed with dealing with the US administration on foreign policy issues, on sanctions. And since 2014 and the illegal annexation of Crimea you have see really lock steps across the Atlantic on sanctions".
But, Berzina said, "if the Congress is playing a bigger role, there is different body making a lot of important decisions in the transatlantic relationship on Russia sanctions, this is different. And Europe for a good reason wants to have conversation with Washington about how this will play out".
Before Congress votes on Tuesday, EU leaders will be hoping to persuade their counterparts in Washington DC to change their minds