The State of the Union: EU and China target Trump over climate change
Comments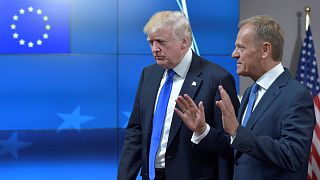 In this week's edition we delve into the deepening divide between the European Union and the United States.
The biggest split of all has been over the Paris Climate Agreement but along the way, Trump has managed to upset America's NATO allies.
We also take a look at a momentous week for France's newly-elected president Emmanuel Macron.
And we have a round-up of who said what and why at the Brussels Economic Forum.