EU's Juncker jokes English 'losing importance' because of Brexit
Comments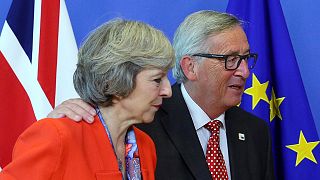 European Commission President Jean-Claude Juncker joked on Friday that the English language is losing its importance in Europe as a result of Brexit.
"I will express myself in French, because slowly but surely English is losing importance in Europe," he said before delivering a speech in Florence, Italy.
Juncker's gag came amid a war of words between Brussels and the British Prime Minister Theresa May, who has accused the Commission of trying to influence the general election on June 8 by leaking details of a dinner meeting to a German newspaper.
Juncker took a swipe at the UK last weekend after an EU summit when he said the Downing Street talks were "excellent", before adding: "I'm not talking about the food."
The negotiations on Brexit will begin after the British vote. Frenchman Michel Barnier will representing the EU-27 in those talks.